8 DAYS . 25+ ARTISTS . 25+ WORKSHOPS
Fri, 21 Oct - Fri, 28 Oct, 2022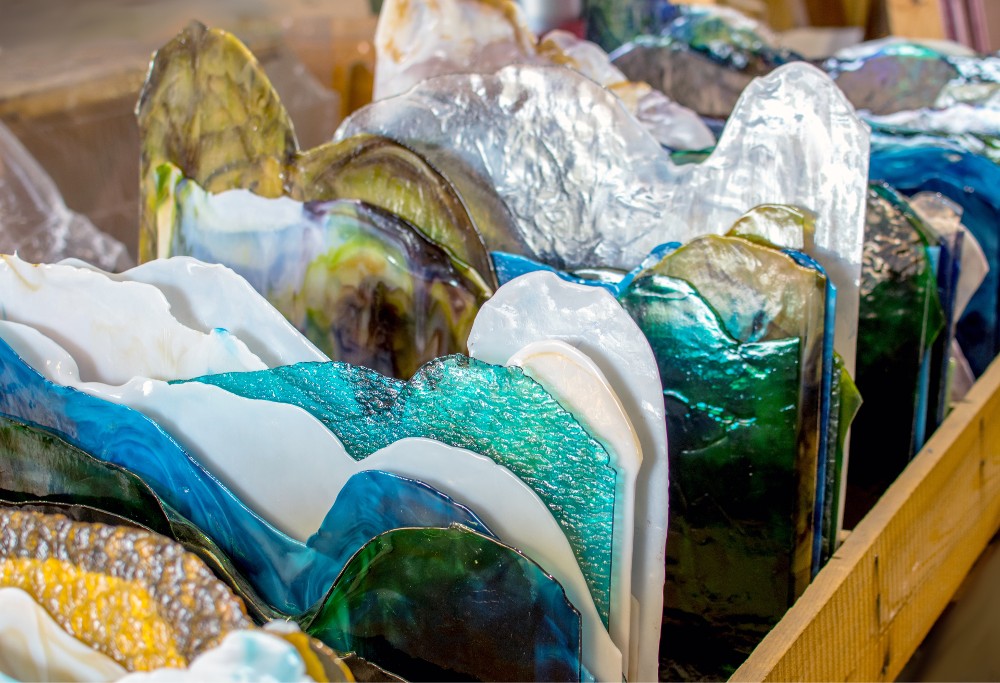 About The Event
The Glass Art Symposium is an online event during a whole week of October 2022 - showcasing Workshops & Demos from 20+ of the world's best glass artists. Each workshop will be available to watch for free for 20 hrs.
Register here, it's free!
Frequently Asked Questions
What is the Glass Art Symposium?

Glass Art Symposium is a yearly online event bringing glass artists together to show you the latest techniques in glass.
During the symposium, you will get to watch artists worldwide and learn with them. US, Canada, Brazil, Europe
You will also be able to interact with them all from the comfort of your home.

How much does it cost?
Each workshop will be available to watch for free during its scheduled broadcast hour. We plan to have 3 workshops each day. It is free for you to watch during the scheduled time.
This online event has the potential to reach thousands of aspiring glass artists and experienced artists and a lot of interaction.
You will have the option to buy the workshop bundle and that will be split amongst the participating artists.

Win-win-win for everyone.

What is the goal of the Glass Art Symposium?
• To inspire people on all things glass art
• To educate people on different techniques and new trends
• To discuss the industry, products, and changes

We want as many people as possible to know about glass art and its possibilities.
These will be great workshops, talks and experiences that people will get to watch free and interact - (normally these types of events are held behind closed doors). You can watch all the content - nothing hidden - without paying a penny.
#GAS2022 Register Now, It's FREE!
Register now, Invite your friends!
Sponsored by CuriousMondo.com